Prioritising safety and wellbeing
A safety first approach to COVID-19.
At Guide Dogs, the health and wellbeing of our clients, donors, supporters, volunteers, staff and members of the Guide Dogs community is our number one priority.
The coronavirus has changed how we deliver vital services to Queenslanders with low vision or blindness, but thanks to your support, we are still here, committed as ever, helping our clients and training our special dogs through and beyond these challenging and changing times.
Thank you for continuing to support Guide Dogs as we transition to Covid normal. We really couldn't do what we do without you!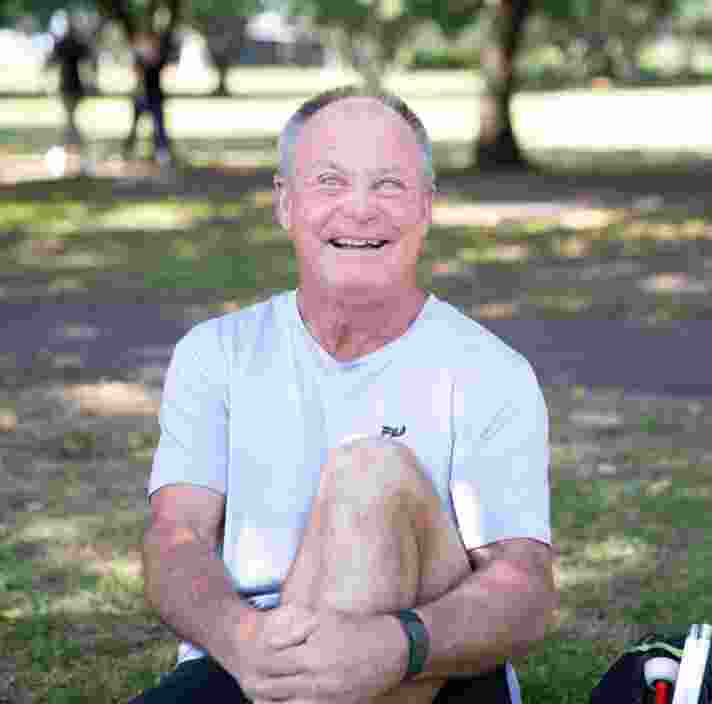 Providing support during this time
We will continue our work to empower Queenslanders with low vision or blindness to live how they want.
As this situation continues to evolve, we will continue our work to empower Queenslanders with low vision or blindness to live how they want, adapting our processes in line with government advice and recommendations.
How are we providing services?
As restrictions have eased, we have returned to face-to-face services where it is possible and safe to do so. If the situation changes, we will work hard to maintain regular contact with our clients through innovative services like telehealth.
If you are seeking support or wishing to access services during this time, please contact our friendly team on (07) 3500 9060 or at clients@guidedogsqld.com.au.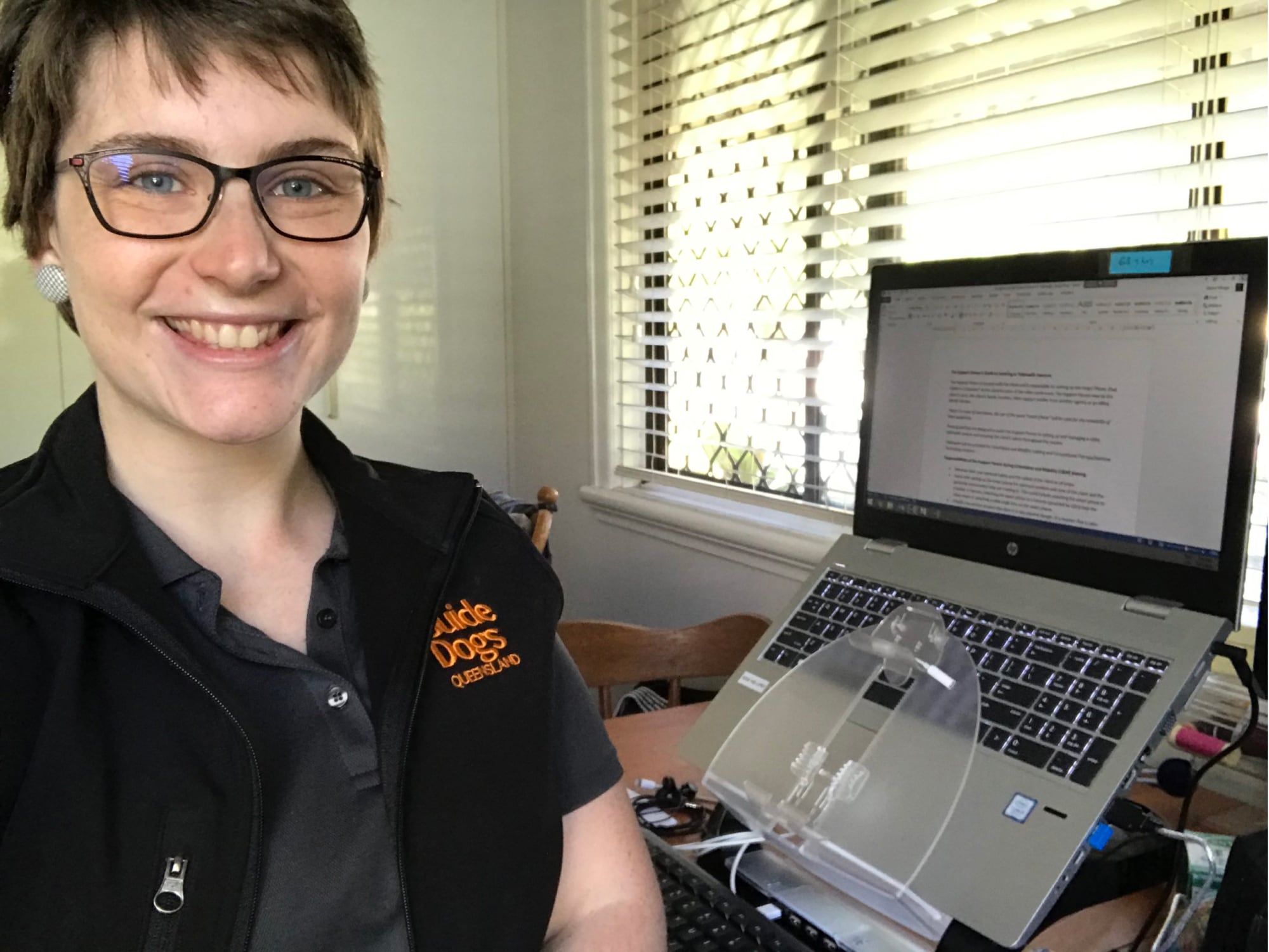 Stay connected
Even with restrictions eased, it's important to stay connected and up-to-date with information and changes.
We've gathered some links which we hope will be helpful for you during this time.
How you can support Guide Dogs during this time
While much of the world is still uncertain, here at Guide Dogs, we're busier than ever.
As we move towards a Covid normal, we remain dedicated to continuing to support Queenslanders with low vision or blindness, but we need your help to do this.
Together, we can empower Queenslanders to live their lives how they want to. Here are a few ways you can lend your support. Any gift, big or small, will be a valuable contribution to ensuring our newest recruits have the best possible chance of becoming Guide Dogs.
Any gift, big or small, makes a difference.
Have you considered raising a puppy for Guide Dogs? Now could be the perfect time. Click here to find out more.
Pick up some paw-fect merchandise
Are you looking for different ways to keep entertained while spending more time at home? Click here to get your paws on some labr-adorable merchandise.
Put your paw in the lottery draw
You can lend your support to Guide Dogs while also putting yourself in the draw to win $50,000 gold bullion! Purchase a ticket here.
Despite everything going on in the world right now, we still have clients to support and dogs to train, so we need your help, now more than ever. Your contribution will help keep our programs running.
Keep up-to-date with our newest litters!
There is still a lot going on at Guide Dogs.
There is still a lot going on at Guide Dogs, especially in our nursery, where the pitter patter of tiny has been especially loud with three new litters born over the start of the New Year.
To keep up-to-date with puppy news, and inspiring stories from the Queenslanders you are supporting, visit our Facebook page here or find us on Instagram here.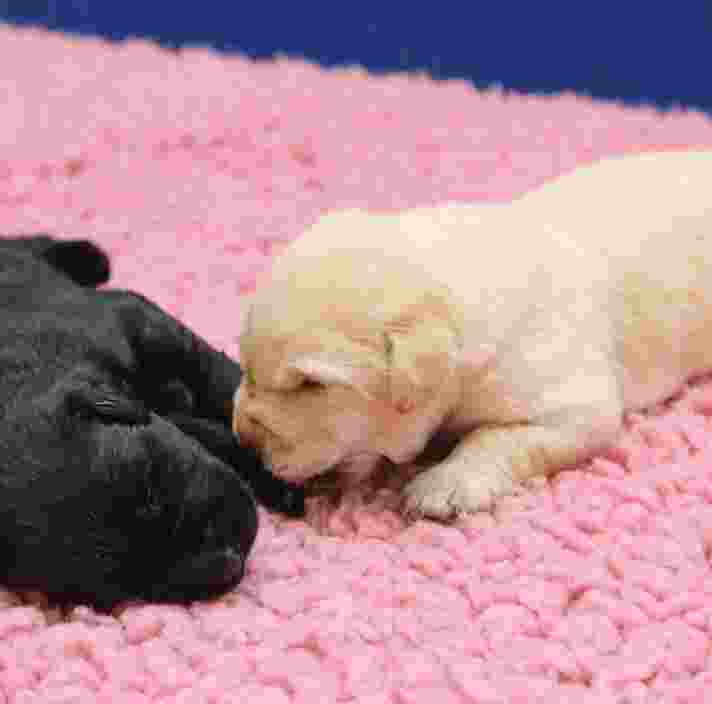 Who do I contact for support?
Our friendly staff are always here to support you and answer any questions you may have.
If you are a client of Guide Dogs Queensland or would like to find out more information about our services, please call 3500 9060 or email clients@guidedogsqld.com.au.
If you have a query relating to your Guide Dog, please call 3500 9050.
If you are a Guide Dogs Queensland supporter or have any general enquiries, please call 1800 810 122.
If you have any questions relating to the Guide Dog puppy you are raising, please contact your instructor.
Call 1800 810 122