Working side-by-side
The Guide Dogs Queensland Board has between five to nine directors who are all hardworking, caring, and passionate about the Guide Dogs' cause.
The Board is responsible for overseeing our strategic direction, governance and organisational performance.
Our Executive Team is comprised of key positions responsible for implementing the direction set by the Board. The team ensures performance goals are met and that our work and programs are undertaken efficiently, effectively and sustainably.
President
Richard Anderson OAM
BCom FCA FCPA
Mr Richard Anderson, OAM, joined the Board of Guide Dogs Queensland in August 1980 and has served as President since 1990.
Richard is also a member of the Board of Guide Dogs Australia. Richard is Chairman of the Board of Data #3 Limited.
During the last three years Richard served on the board of Lindsay Australia Limited, an ASX listed company; he retired from that position on 31 August 2021.
Formerly a partner of PricewaterhouseCoopers (PWC), Richard was the firm's Managing Partner in Queensland and a member of the firm's National Committee.
He has also been a member of the Board of Trustees of Brisbane Grammar School and the Capital Markets Board of Queensland Treasury Corporation and a member of the Board of Namoi Cotton Limited.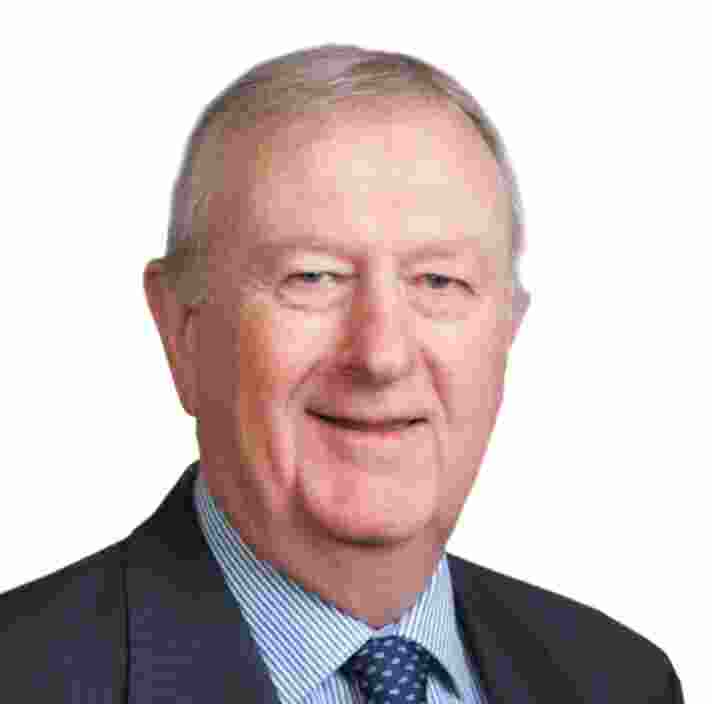 Vice President
Leanne Muller
BCom CA ASIA GAICD
Ms Leanne Muller joined the Board as a Director in April 2005 and serves as Vice President and Chair of the Board and as a member of GDQ's Audit, Risk & Compliance Committee.
Leanne is a Chartered Accountant and experienced senior finance executive having held Chief Financial Officer (CFO) (or equivalent) roles within Energex Limited (1998-2006), Uniting Care Queensland (2006-2007) and RACQ Group (2008-2014).
Leanne also worked for PricewaterhouseCoopers (in both Brisbane and Papua New Guinea) and with the Australian Securities Commission.
In addition to her role with Guide Dogs, she serves as a non-executive director of Data #3 Limited and Sugar Terminals Limited.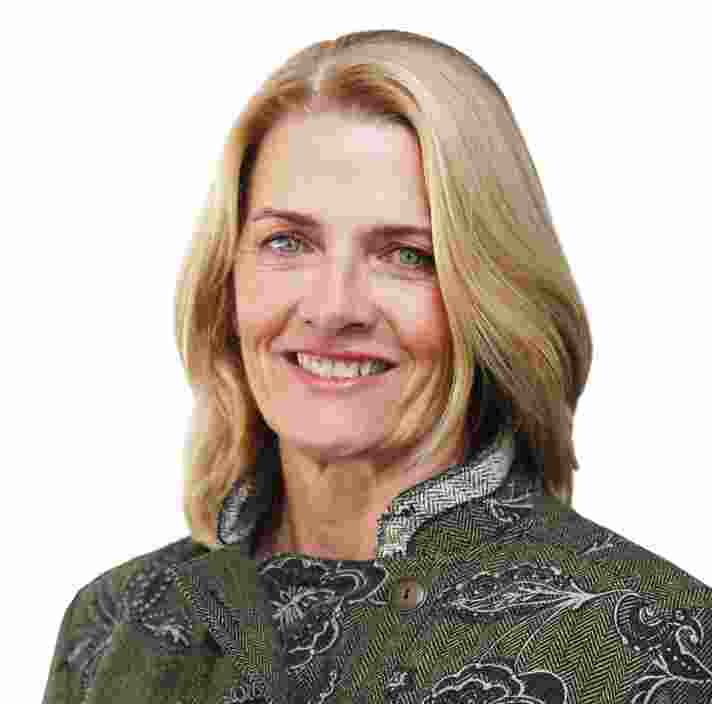 Director
David Swain
RN DipBus BHIthSc MEd GAICD
Mr David Swain joined the Board in February 2019 and is a member of the Audit, Risk & Compliance Committee of the Board, and the Client Services Liaison Committee.
David's qualifications and experience span health, business, compliance, education, industrial relations and corporate governance. He has developed and managed a large and diverse range of industry leading services across seniors' care, social housing and community services.
He is the Chief Executive Officer of the Endeavour Foundation, an independent, for purpose organisation established in 1951 with a vision to support people with an intellectual disability to live their best life.
Today Endeavour is one of the nation's largest disability services organisations, with a strong focus on advocacy, independence, and employment.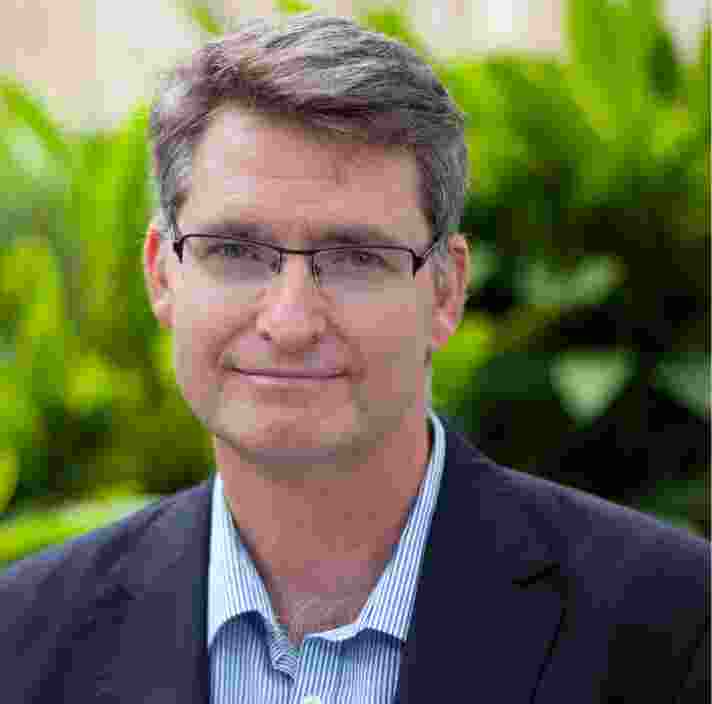 Director
Drewe Jackson
BCom MSc Finance CFA GAICD
Mr Drewe Jackson joined the Board in August 2016, becoming Chairman of the Investment Committee of the board in December 2018.
Drewe has been involved in capital markets and investment for 30 years, including more than 10 years as a portfolio manager in London with Cazenove Capital and Herald Investment Management.
Drewe is currently the Head of Group Investment for the RACQ Group. He is also a director of TicketMates Pty Limited.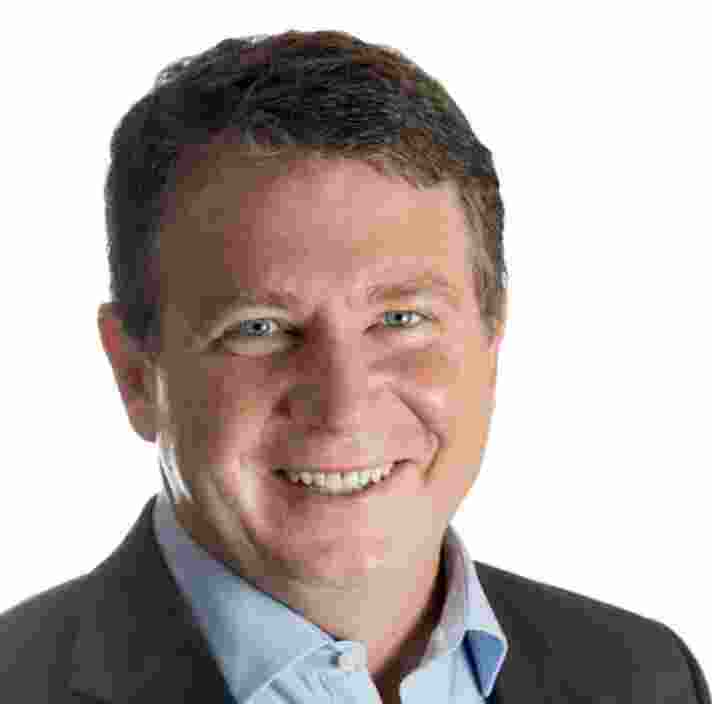 Director
Tom du Preez
BCom Hons, CA, FCMA, CGMA
Mr Tom du Preez joined the Board on 2 September 2020 and was appointed Chair of the Audit, Risk and Compliance Committee in March 2021.
Tom is a Chartered Accountant and Management Accountant with extensive local and international experience as an auditor and advisor of small and large international and listed companies in a variety of industries.
Tom has been a Partner with EY Brisbane since 2011, and prior to this was a Director with PriceWaterhouseCoopers for 3 years.
Tom was also Chairman of the Board for the Australian and New Zealand region for CIMA (The Chartered Institute of Management Accountants) for 2 years up until 2018.
In addition to his role with Guide Dogs, he also serves as a member of the Finance Audit and Risk Committee of the Queensland Museum Network.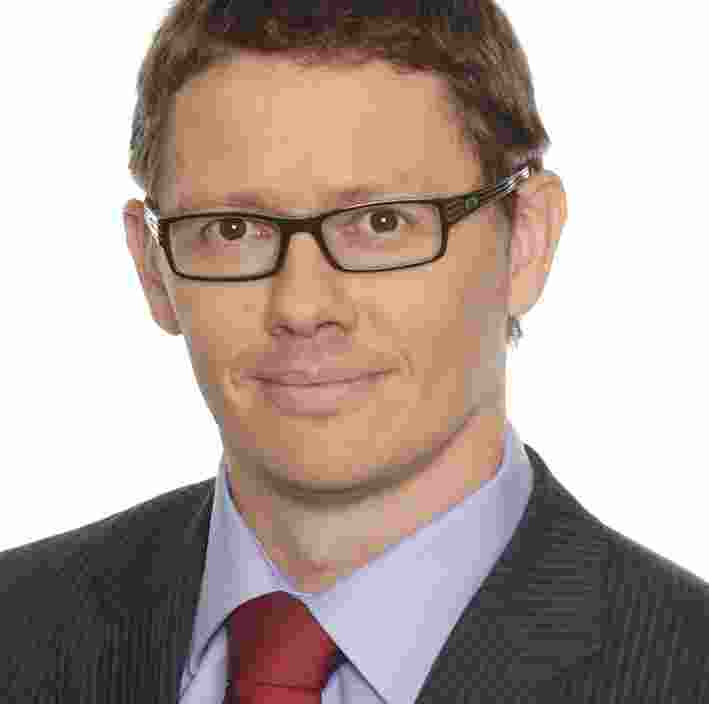 Director
Lydia Daly
LLB BB BBM Certificate II Horticulture
Ms Lydia Daly joined the Board on 23 September 2021 and is a member of the Board's Audit, Risk & Compliance Committee.
Lydia is an experienced workplace lawyer and has worked with not-for-profit organisations, Queensland State government agencies and local councils providing legal solutions for over 20 years.
Lydia is a Partner at McCullough Robertson Lawyers and is also on the Management Committee of the Industrial Relations Society of Queensland.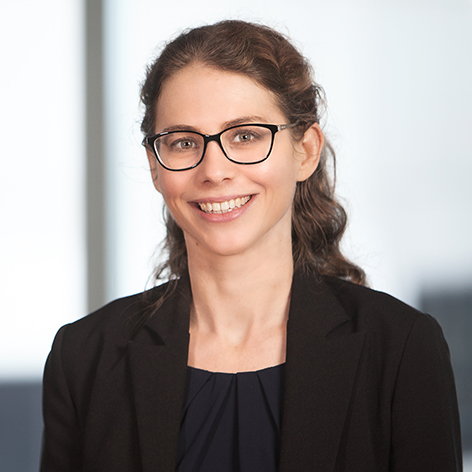 Director
Inma Beaumont
BA(Hons) Econ/Maths, ACA, GAICD
Ms Inma Beaumont joined the Board in March 2022.
Inma brings her commercial acumen and diverse range of experience to the Guide Dogs board. As a senior finance executive, she has had leadership roles spanning Financial Control, Internal Audit and Risk Management within top multinationals in Energy, FMCG and Banking.
In addition, she has governance experience as Chair of Finance, Audit and Risk Committees across several boards where she has a record of delivering revenue growth. More recently, she has led marketing, public relations, fundraising and stakeholder engagement teams. Inma is culturally and linguistically diverse and brings a different perspective to the board of Guide Dogs.
Inma is currently a non-executive director of ASX200 National Storage REIT and UN Women Australia. She holds a BA Hons (Economics and Commerce) from the University of Valencia, Spain, is a Fellow of the Association of Chartered Certified Accountants and is a Graduate of the Australian Institute of Company Directors. Inma is a member of the Investment Committee.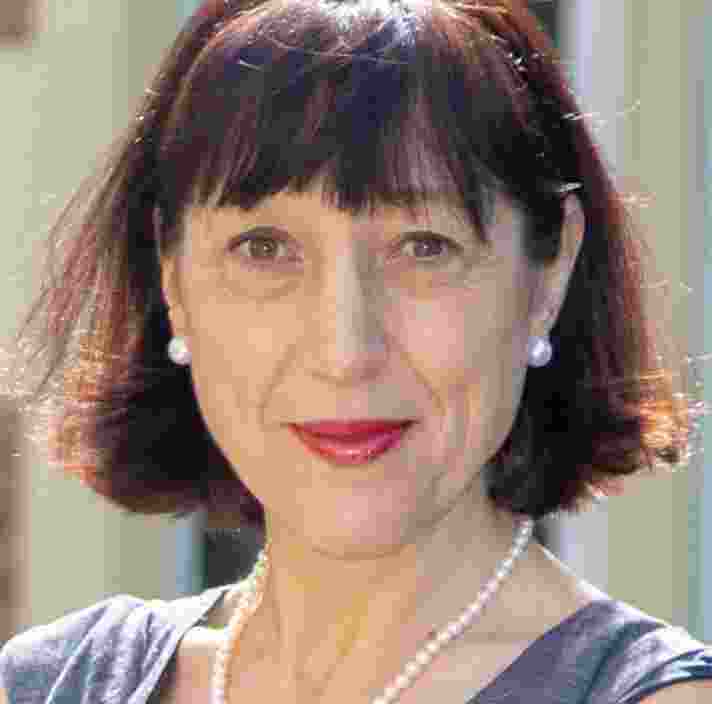 Company Secretary
Julie Ellard
CertGovNFP
Julie Ellard joined Guide Dogs Queensland in 2008 and has worked in various departments, including Guide Dog Services, Kennels, Breeding and Boarding. Julie has been Executive Assistant to the CEO for five years.
Julie has completed a Certificate in Governance for Not-for-Profits conducted by the Governance Institute of Australia and is an affiliated member of the Governance Institute of Australia.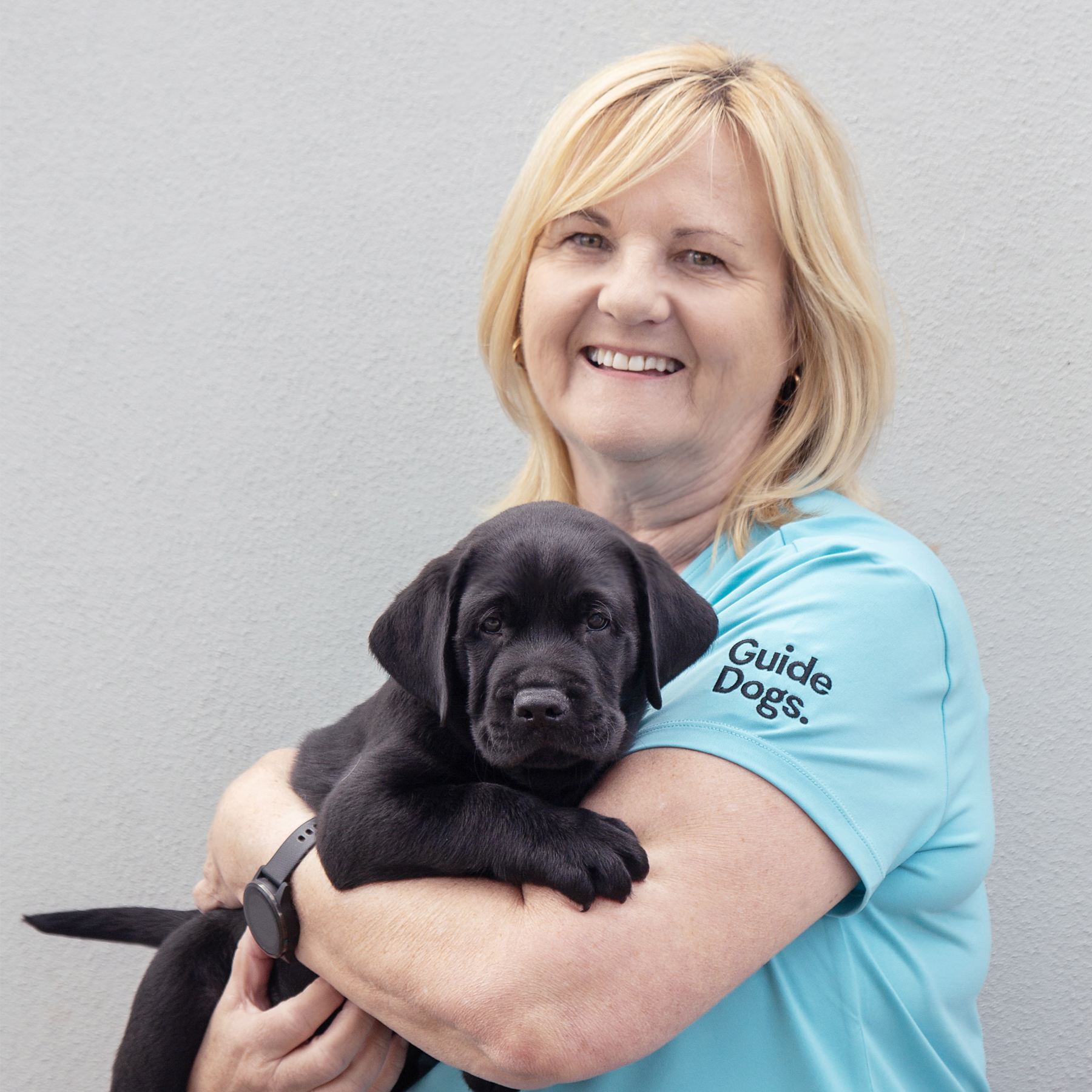 Acting Chief Executive Officer | B.A, B.Econ, MBA
Jock Beveridge
Jock is passionate about strengthening health, education and charitable institutions so they are better able to achieve their mission. At Guide Dogs Queensland, he is the lead in national collaboration efforts on fundraising, brand and marketing strategies under the Guide Dogs Australia partnership.
As a marketing and fundraising executive with 20 years of experience, Jock has worked in a range of leading non-profit organisations and institutions. His experience in both the USA and Australia spans the health, environment and education sectors, as well as a full range of fundraising programs, from Direct Marketing to Major Gifts and Bequests.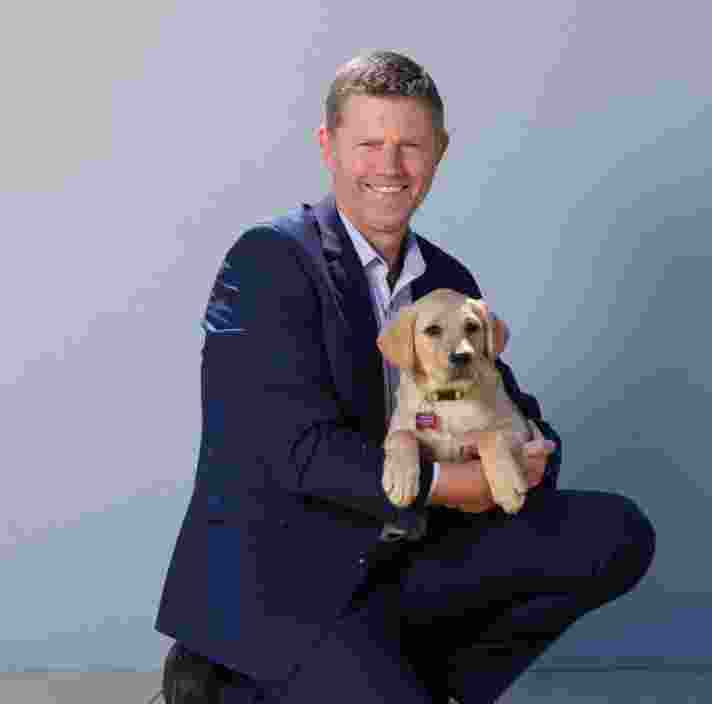 Chief Financial Officer | BCom CPA GAICD
Fiona Harley
Fiona is a resourceful, collaborative, and effective leader, who works closely with all departments and people across the organisation to achieve valued and impactful outcomes.
She is a CFO with more than 25 years' commercial and for-purpose experience in aged care, retirement, community and disability service sectors.
At Guide Dogs Queensland, Fiona provides overall management and executive leadership for corporate services including finance, compliance, property and assets, information technology. As a respected member of the executive team, Fiona also provides strategic and operational advice, as well as mentoring and coaching across the broader organisation. She also leads the national CFO collaboration efforts for the Guide Dogs Australia partnership.
Fiona is passionate about improving the lives of people with low vision and blindness, and knows the life-changing impact of a Guide Dog, having cared for Trainee Support Dog Ruffle for many years.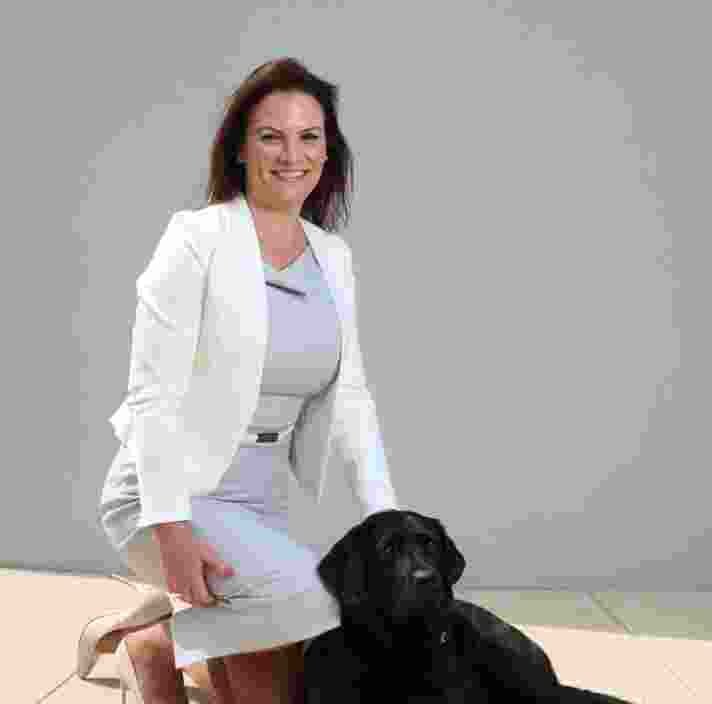 General Manager, Client Services
Elisha Roberts
Elisha is a focused and passionate senior professional with 20 years' experience in driving change through collaboration, delivering solid financial performance, and designing processes to deliver optimal business outcomes.
As the General Manager for Client Services, Elisha is using her expertise to help implement strategic processes that enable the organisation to improve on service delivery and enhance client satisfaction.
Elisha is a qualified CA who has had great success working in change management, business modelling and process improvement. She has undertaken the analysis of several business processes, and has implemented solutions for improvement.  Elisha has an outstanding level of personal engagement, and understands client needs around the NDIS and within environments that have experienced funding changes.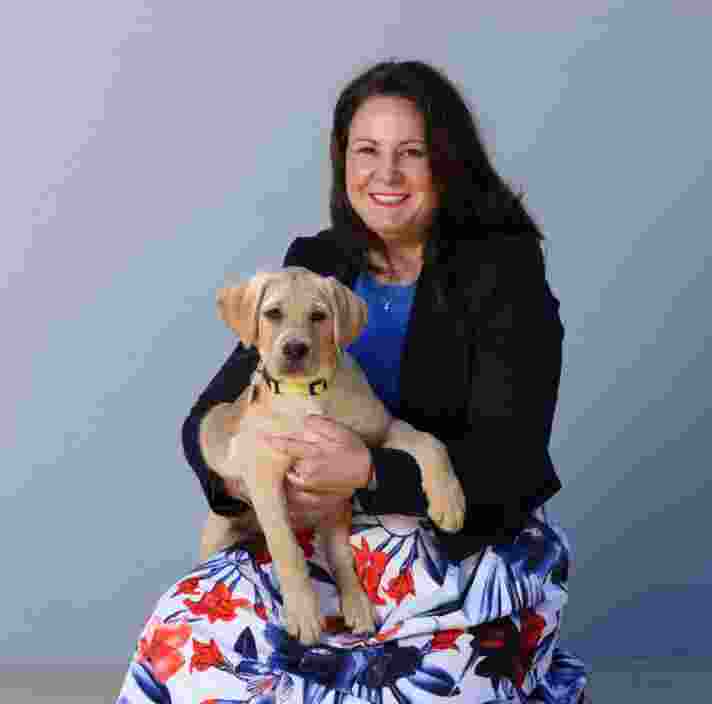 General Manager, Guide Dog Services
Lee Buckingham
Lee is an innovative leader who is passionate about operational strategies, project planning and people management with a strong focus on implementing processes to improve safety and culture in the workplace.
As the General Manager for Guide Dog Services, Lee currently provides leadership and direction across all Guide Dogs Queensland canine programs including Breeding, Puppy Raising, and Guide Dog Training – always with the focus on achieving the best outcomes for both clients and canines.
Lee has professional experience spanning over three continents in a variety of industries including not-for-profit, hospitality, facilities management, food production and resources.
Lee is skilled at managing teams to successful outcomes and developing strategies to improve on workplace culture and output. He has overseen the commencement of a number of projects at Guide Dogs including the introduction of the new STEP Puppy Raiser program and the Pets as Therapy Program.