Support for babies and toddlers
Finding out your child is blind or has vision loss can be scary and overwhelming.
We are here to walk alongside you, your family and your child as they grow into adulthood.
Our devoted team will work with you to help you gain more knowledge and confidence, while helping your child learn the early skills they need to reach their potential.
Children learn by watching, exploring and interacting with others. Children who are blind or have low vision are no different, they may just need a little extra help and time.
By teaching your child alternative ways to learn, we can help them gain the practical skills they need to grow.
For further information please call our friendly team on 3500 9060 or email clients@guidedogsqld.com.au.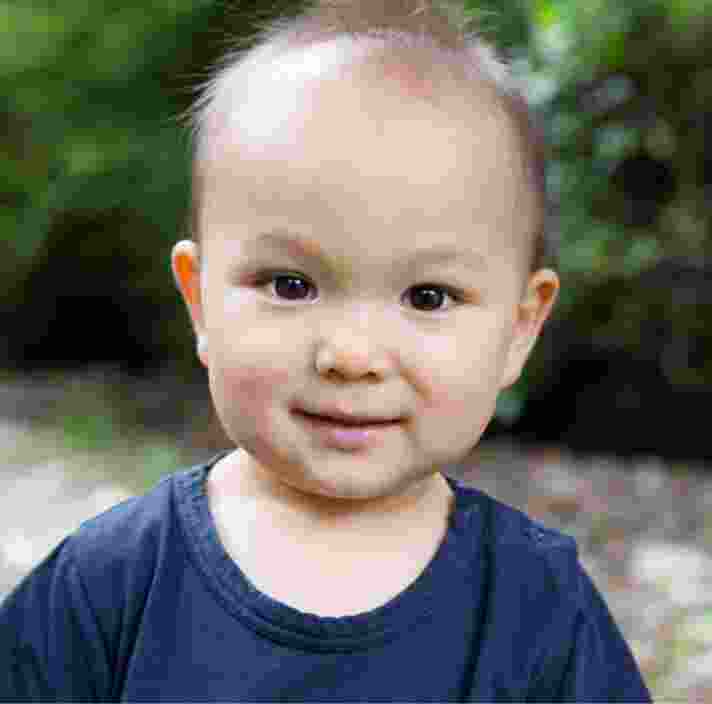 Early Learning Centre
Our Early Learning Centre provides specialised support for babies through to five years old.
The Early Learning Centre is focused on building the foundations they need to overcome whatever challenges are thrown their way.
This program is focused on providing children with vital skills in emotional development, communication, mobility and so much more through play-based learning.
While the Early Learning Centre is a chance for children to socialise with their peers and enjoy play-based activities, it is primarily a carefully structured development program. It is specifically designed for children with vision loss, to help them build the foundational skills they need to transition into schooling life with confidence.
Each session is focused on a different developmental area, so it would be beneficial for your child to experience the program as a whole.
The sessions are also an opportunity for parents to work alongside a range of practitioners including Orientation and Mobility Specialists, Occupational Therapists and a Psychologist.
This provides a holistic developmental approach for the child. It also helps to ensure consistency in terms and activities that you can then utilise with your child in your own home.
The program is focused on five specific areas of development and occurs on a monthly basis over the course of a year.
Social and emotional development: Helping children to develop relationships and skills in social interaction
Communication, language and meaning: Assisting children to build vital communication skills – talking, listening and understanding how to interpret language
Play and learning: Helping children to make connections with peers and use their hands in play-based learning
Movement and mobility: Assisting children to explore their environments, build body awareness and coordinate their movements
Towards independent self-care: Helping children to develop healthy habits around eating, dressing, using the bathroom and building a bedtime routine.
For further information please call our friendly team on 3500 9060 or email clients@guidedogsqld.com.au.
Programs for children
Our programs are here to support your child to reach their full potential.
We all learn to interact with the world from a young age. Through safe play and exploring new environments with confidence, we learn about ourselves, each other, and how to be part of a community.
Children with low vision or blindness are no different. However, they need to develop a different set of skills to understand and move through the world. These skills are taught as part of our Children's Programs.
Every child deserves to be able to explore the world freely, confidently and safely. We can help your child develop the skills they need to achieve big milestones and grow into independent, happy adults. What this looks like is up to you, your child, and what they want to achieve.
Every program is created around a fun learning environment designed to help each child build independence and encourage them to make friends, be creative and explore their opportunities.
For further information please call our friendly team on 3500 9060 or email clientss@guidedogsqld.com.au.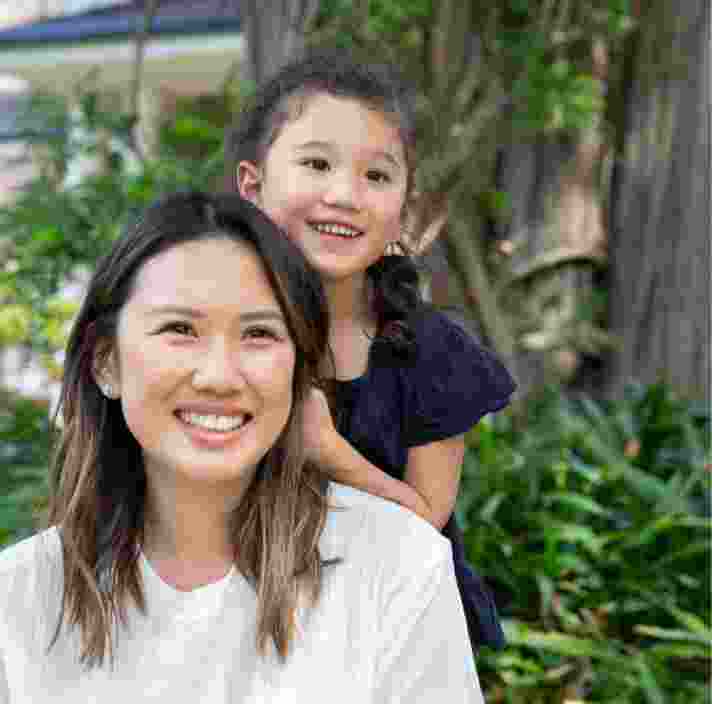 Mobility Camps
Mobility camps are a wonderful social and emotional outlet for children of all ages.
Vision loss can be an isolating experience, and we understand the importance of helping children understand that they are not alone in this feeling.
Our Mobility camps are available for toddlers all the way up to young adults who are readying to embark on life after school.
These camps are held on site at Bald Hills and enable children to interact with people their own age in a supportive, fun-filled environment. We provide vital mobility skills and training while enjoying a range of activities from day trips to puppy meet and greets, sports and so much more.
What kind of skills can my child learn with Children's Mobility support?
Our programs for children are all about promoting their independence and growing their confidence.
To find out more about our programs for children, call our friendly team on 3500 9060 or email clients@guidedogsqld.com.au
To find out about upcoming camp opportunities, visit our events page.
Your child can learn all sorts of valuable techniques, including:
Travelling safely: Including skills to move through the community, catch public transport and use mobility aids to travel with confidence.
Building relationships: Including skills to make new friends and interact with other people in the community.
Strategies for school and study: Including skills to get around the school yard and inclusion in sport curriculum.
Preparing for adulthood: Including skills to shop for groceries, cook basic meals, prepare for working life and learn independent thinking and problem-solving skills.
Funding for educational outcomes
Programs designed to meet students' educational, development and social needs.
The Department of Education's SDSS program provides essential funding to allow Guide Dogs Queensland to deliver unique services in support of educational outcomes. These programs are designed to meet students' educational, developmental and social needs through fun learning activities relevant to their age.
We know how important it is for your child to be able to focus on their education, rather than worrying about other concerns. By working collaboratively with their school, we can help them to worry less about their mobility and dedicate more of their attention to learning.
Our experienced instructors work closely with schools, teachers and parents to ensure the training provided complements the student's school curriculum, meets their individual needs and provides them with the skills to reach their goals.
The main goal of the program is to ensure students have the support, skills and strategies they need to improve their learning capacity and participate in a variety of school activities.
The Guide Dogs Queensland Specialist team can support students and help them to break down the barriers of disability through inclusion, acceptance and the education of their peers and the school community.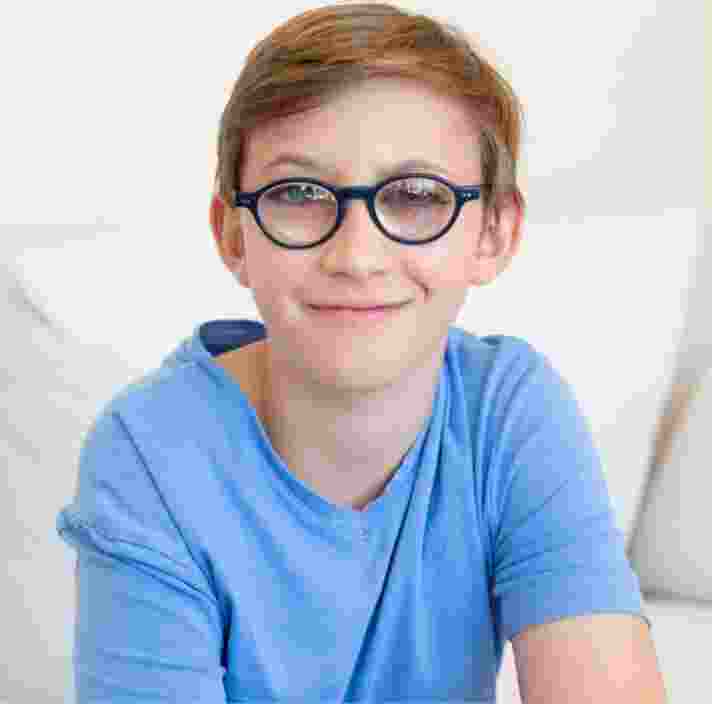 Orientation and Mobility for Students
Our personalised programs help students navigate their school environments safely and independently.
Our Orientation and Mobility Specialists will assess how a student's level of vision affects their mobility and work with them to develop their own training goals, including getting around safely and independently.
Our instructors can also recommend appropriate mobility aids for a student to use and work alongside them to reach their personal goals.
After learning all the basics needed to travel safely and independently during an initial program, the student can access further training at any time if they need to refresh or learn any new skills. This could happen if they started at a new school, or are transitioning from junior to senior school.
Occupational Therapy
Occupational Therapy can help Queensland students with vision loss to develop practical skills that will maximise their independence and support their active participation in the school environment.
Our specialist Occupational Therapists work alongside students with vision loss to assist in developing and maintaining everyday skills that increase their confidence.
Before starting a program, they will look at a student's environment and how their vision influences their ability to complete tasks. This may include things like communication and extracurricular activities. Once they have a good understanding of the requirements, they will work with the student and the school to develop a tailored program that addresses the identified activities.
Referring a student
Our school outreach program is supported by the Queensland Government through the Department of Education and Special Disability Support in Schools (SDSS).
Learning practical skills to support them at school
Increasing confidence and independence in the classroom
Navigating their school grounds safely and efficiently
Developing social skills and relationships with peers
Creating new friendships
Performing everyday tasks that enhance learning capabilities
Feeling included in new activities and environments
To receive SDSS funding, students need to have obtained a completed School Request for Support form (SRSF).
If you would like to refer a student from your school, you will need to complete a referral form which you can download here.
If you are the parent of carer of an eligible student, you can apply for a service or contact our helpful team on 3500 9060 or at clients@guidedogsqld.com.au.
Enquiry form
Request a service