Partner with Guide Dogs
Partner with Guide Dogs and demonstrate your organisations incredible commitment.
You will also benefit from our strong brand awareness and reputation as one of Australia's most trusted and iconic brands.
We understand that all organisations are unique. That's why all partnerships are tailored to ensure our working relationship suits your business needs and social responsibility objectives.
To start your connection with Guide Dogs Queensland, please contact Victoria Shaw, Corporate Partnerships Advisor.
Phone: 1800 810 122
How to get involved
A partnership with Guide Dogs is so much more than just a donation.
How to get involved
By collaborating together, we can help transform the way your organisation works within the community. In addition to sharing our iconic brand and vibrant culture with your workplace, we will provide opportunities to increase employee morale, promote team building, raise your brand profile and show your commitment to helping the community.
Become a Partner
Align your business with Guide Dogs through an ongoing relationship and see the new shared value and social impact a true Partnership can create.
We can find a program or service that your business can support to see tangible outcomes like sponsoring a full litter of puppies!
Corporate Volunteering
Volunteering through your workplace is an ideal team activity and a great way to develop new skills, build relationships, and increase employee engagement while giving back to the local community.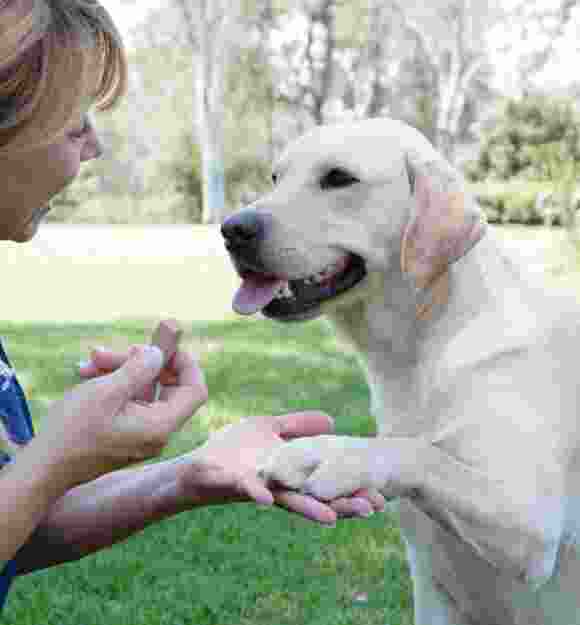 Pro Bono and In-kind Support
We have a number of valuable corporate partners that support the essential running of our Guide Dogs Services through in-kind donations. This support enables us to funnel more funding towards our programs.
Workplace Giving
Workplace Giving creates an opportunity for your staff to contribute to a common goal and increase employee satisfaction. We can arrange a puppy visit or you can come on site to Guide Dogs and tour the site to see what your hard earned cash is contributing to.
Event Sponsorship
Get involved with a fundraiser by forming a team or being a financial or in-kind sponsor of one of our yearly events like our Guide Dogs Open Day or Guide Dogs Street Appeal.
Corporate Supporter
For a monthly or yearly donation you can be an official Corporate Supporter and receive updates on everything happening at Guide Dogs. Enjoy exclusive event invites and networking opportunities, come onsite for a visit and meet Guide Dogs in training.
Our partners
Thanks to our generous partners!
We are able to provide services for those with vision loss thanks to generous contributions from our partners.
We would like to thank our major Corporate Partners, Trusts & Foundations, Community Partners and Top Model Collection Dog Hosts for the difference they make in the community.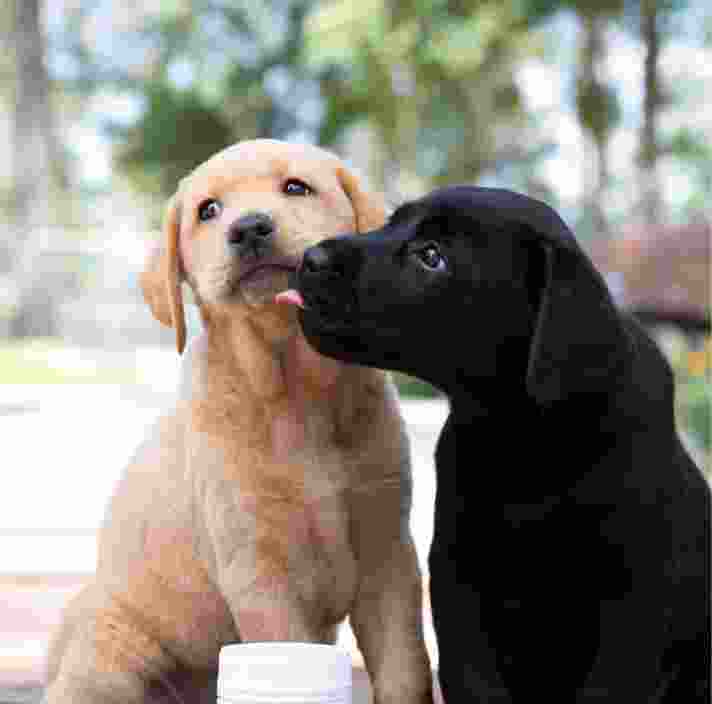 Our national Guide Dogs Partners
Our national Guide Dogs Partners
ADVANCE™ is one of Guide Dogs Australia's longest-standing partners.
ADVANCE™ supports the health of our growing Guide Dogs through the donation of super premium dog food for our full colony of dogs.
ADVANCE™ gives our puppies the best start to life with a range that combines world-leading research with quality ingredients, proudly manufactured here in Australia.
We feed our dogs ADVANCE™ from Puppy Raising and training, through to graduation.
We know our dogs are getting the best possible food to maintain their health and energy so they are ready to take on the exciting adventures that every day brings.
Boehringer Ingelheim Animal Health Australia has a long-standing partnership with Guide Dogs Australia that continues to support and enhance the health, well-being and protection of Guide Dogs.
Boehringer Ingelheim Animal Health Australia provides complete preventative health support for our puppies and adult dogs, with the on-going provision of NexGard®, HeartGard30® Plus, ParaGard®, and canine vaccines.
Whether our dogs are in training, working, or enjoying some downtime, it is essential that they are protected from parasites and infectious diseases.
Our partnership with Boehringer Ingelheim Animal Health Australia means that our dogs will be protected whether they are going into a Guide Dogs Centre for training, to the park with a Client, or on a bushwalk with a Puppy Raiser or Handler.
Coles has proudly been involved with Guide Dogs Australia since the late 1930s when Lady Margaret Coles became interested in establishing a Guide Dogs Service in Australia.
Lady Coles was an animal lover who dedicated her life to helping improve the bond between humans and animals.
Early on, she recognised the important role dogs play in transforming the lives of people with low vision or blindness and would often paint walls at Guide Dogs headquarters, sell homemade jam for a donation or even wash some of the pups who had been rolling in the mud!
Since then, the partnership between Coles and Guide Dogs Australia has expanded to include hosting hundreds of our iconic Collection Dogs, selling reusable community bags to raise funds, and customer accessibility initiatives.
We are incredibly proud of this long-standing relationship and the impact it has had over many decades.
We just want to deliver Australia's best dailies to a community of contact lens wearers — at an affordable price. It's seeing, simplified.
Greenstone Financial Services specialises in the design, marketing, distribution, and administration of insurance offering a range of products in the life, funeral, income protection, car, home, travel and pet insurance categories.
One of our valued National Partners since 2018, Greenstone Financial Services supports Guide Dogs Australia through the provision of Guide Dogs Pet Insurance, which offers insurance for dogs, cats, and Registered Guide Dogs to help cover unexpected veterinary costs.
By choosing to insure a pet with Guide Dogs Pet Insurance, you can rest easy knowing that they will be protected while helping support the work of Guide Dogs.
Learn more about insuring your cat or dog with Guide Dogs Pet Insurance.
IDEXX has supported Guide Dogs Australia for more than 10 years through the complimentary provision of pathology tests for our national colony of dogs.
IDEXX is a global leader in diagnostic solutions for animals and focuses on providing products and services that improve animal health and disease diagnosis.
This diagnostic expertise and support mean we can make sure our dogs are in the best of health at all times. These services also play a vital role in our breeding program, helping us create the next generation of life-changing Guide Dogs.
KONG Company has partnered with Guide Dogs since 2018 to make sure our dogs' development is supported through quality enrichment and play activities.
KONG Company has been developing, designing, and producing dog and cat toys for over 40 years. They are known to be the best of the best in quality, originality, variety, safety, and value.
By providing their iconic toys and enrichment advice, KONG Company is supporting the health, happiness, and training of our dogs so they can reach their full potential.
PAW by Blackmores has partnered with Guide Dogs since 2018 to support the health and wellbeing of our dogs. PAW believes that human lives are enriched through the companionship of healthy, happy animals and we could not agree more!
PAW manufactures an innovative range of natural pet healthcare products that are scientifically developed by vets and inspired by nature.
Our veterinary staff provides our young pups and pregnant mums with the PAW DigestiCare™ supplement to support their digestive health during this important time in their lives.
PETstock Assist is the charity arm of the 100% Australian, family-owned and operated PETstock retail business.
PETstock Assist has partnered with Guide Dogs since 2014 as part of their commitment to making a long-term positive difference in the lives of pets and families in need.
With the support of PETstock stores, team members, and brand partners including ADVANCE™, Boehringer Ingelheim Animal Health (NexGard®, HeartGard30 Plus®, ParaGard®), PAW by Blackmores®, and KONG Company, PETstock Assist has donated more than $200,000 to Guide Dogs Australia through fundraising, workplace giving, and cause-related marketing campaigns.
Woolworths Group is a diverse group of retail businesses on a journey to becoming a purpose‑led organisation.
Penguin Random House Australia publishes the 'Little Paws' series about growing Guide Dogs and the 'Mr Walker' series about a real-life Guide Dog Ambassador. Every book sold helps support Guide Dogs Australia.
Ritchies Supermarkets & Liquor Stores have been a part of Australian communities for more than 150 years and support Guide Dogs by hosting our beloved collection dogs in many of their stores across the country.
National workplace giving partners
Guide Dogs Australia workplace giving partners
AMP Foundation

BHP

Deloitte Foundation

Lion

Viva Energy Australia

Westpac Group
Our Queensland Partners
Our Queensland Partners
Spaceframe is a leading construction company that has been delivering advanced design and construct solutions for over 40 years.
Australia's first integrated resort, for getaway, play, explore. Getaway to the unique and peaceful THE KOORALBYN VALLEY now.
IGA is a network of 1,400 independent family owned businesses that sit at the heart of local communities across Australia.
J.J. Richards & Sons was established in 1932 and is the largest privately owned waste management company in Australia.
Since 2004 Mercury IT has been committed to delivering honest, independent and quality IT service.
From stationery to lottery, greeting cards to giftware, your local Nextra™ or news extra™ newsagency is a world in a shop.
Westpac is Australia's first bank and oldest company, one of four major banking organisations in Australia and one of the largest banks in New Zealand.
Just Genes specialises in semen storage for vets, breeders and farmers for dogs, cats, cattle, horses and other animals. They store some of the lines of our breeding dogs on-site for us in-kind and have done so for over three years.
Contact our Corporate Partnerships Advisor
Our Corporate Partnerships Advisor, Victoria is on hand to discuss partnering with Guide Dogs Queensland.
"Every partnership is a new opportunity for us to make a difference. I look forward to discussing how we can impact the lives of fellow Queenslanders together."
Victoria, Corporate Partnerships Manager
Call 1800 810 122