Get involved with our dogs and puppies
There are many ways to get involved with our dogs and puppies.
Our dogs might be the furry faces of our organisation, but it's the dedication of incredible volunteers that makes their success possible.
Future Guide Dogs require different levels of care and commitment at all stages of their journey, so we are always in need of more generous people to share their time with them.
It takes a lot of time, patience, commitment and love to raise Guide Dogs.
From the time our puppies are born, they begin training to become life-changing Guide Dogs. They rely on lots of special people throughout their journey, and that's where volunteers like you come in.
Raise a puppy
Help give a pup the best possible start and receive plenty of puppy love in return!
We are always looking for Puppy Raisers to care for a future Guide Dog for a six-month period, introducing the pup to all of the environments they will need to be comfortable working in when they are a Guide Dog.
You will be given all the support you need while raising the puppy and we cover all associated costs. All you need to give is your love and time.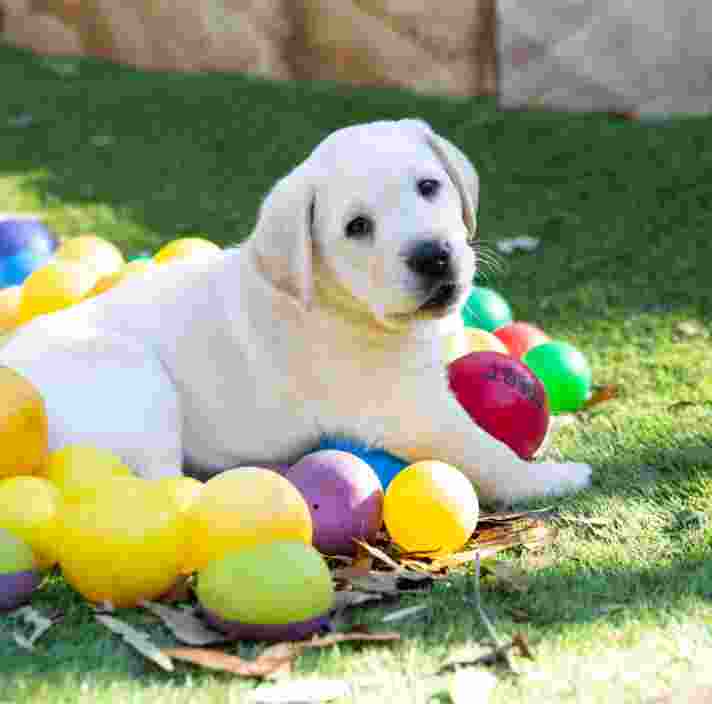 Help out in our kennels
The kennels are a space for our dogs of all ages to socialise with other dogs, or just relax after they've finished their daily training.
As a volunteer in the kennels, you'll become a part of the team and help out with their daily tasks including grooming, meal preparation, dog enrichment, cleaning, and general maintenance.
If you're enthusiastic, willing to learn, relatively fit, and happy to spend most of your day with dogs, then you'll be a paw-fect fit!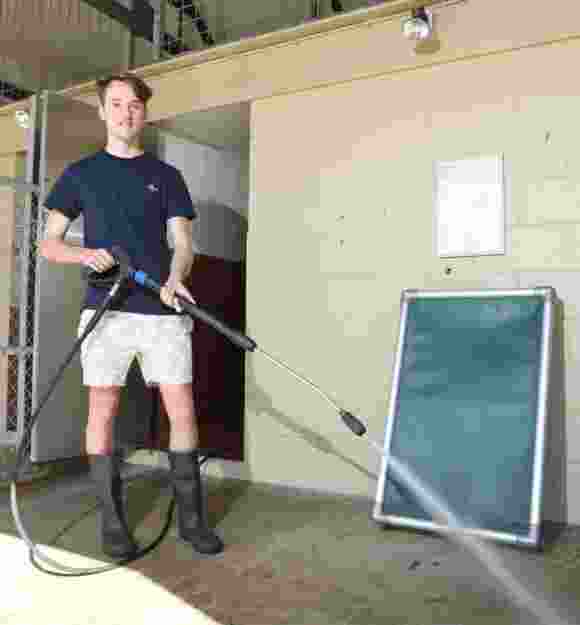 Apply
If you've checked the criteria above and think kennel volunteering could be for you, register your interest and apply online.
A member of our friendly team will then get in touch with you for an initial discussion and answer any questions you may have.
Provide temporary care
If you're looking for a new pal but don't have the time to commit to a full-time pet, dog boarding could be just for you.
Becoming a boarding carer is the most flexible option to volunteer with our dogs, as we look for both long-term and short-term carers who can look after the dogs on an "as needed" basis.
As a boarding carer, you need to be able to provide a safe and comfortable environment for the dog. You will need to feed them, give them some exercise and administer medication if required. Some dogs may need to come to the Training Centre at Bald Hills for training each day, and would need to be dropped off by 7am and picked up at 4pm.
We will teach you some basic training techniques, but your main role is to ensure the dog is comfortable, healthy and happy – which they will be when they are with you! Regardless of how long you care for the dog, you will need to spend a large portion of time with them outside of work hours and let them sleep indoors.
You will have the support of our team, who will make sure you have all the skills and equipment you need.
All expenses including food, equipment, and veterinary visits will be covered by Guide Dogs.
Apply
If you think boarding a dog could be for you,  register your interest and apply online.
A member of our friendly team will then get in touch with you for an initial discussion and answer any questions you may have.
Rehome a dog
Just like people, not all dogs are suited to the same job.
The dogs that don't meet the high standards expected of our Guide Dogs during training are either reclassified and move into a different career, or they can become loving family pets.
We accept applications from members of the community who would like to permanently welcome one of these dogs into their home and heart.
Due to the incredible amount of interest received for this life-changing program, we have had to put a "PAWS" on accepting new applications for the time being.