What is the NDIS?
The NDIS is about supporting you to explore and achieve your goals.
The National Disability Insurance Scheme (commonly referred to as the NDIS) is Australia's national way to provide funding support to people with a disability, including people with specific levels of low vision or blindness. It is designed to cover the costs of services and equipment to assist you to achieve your goals.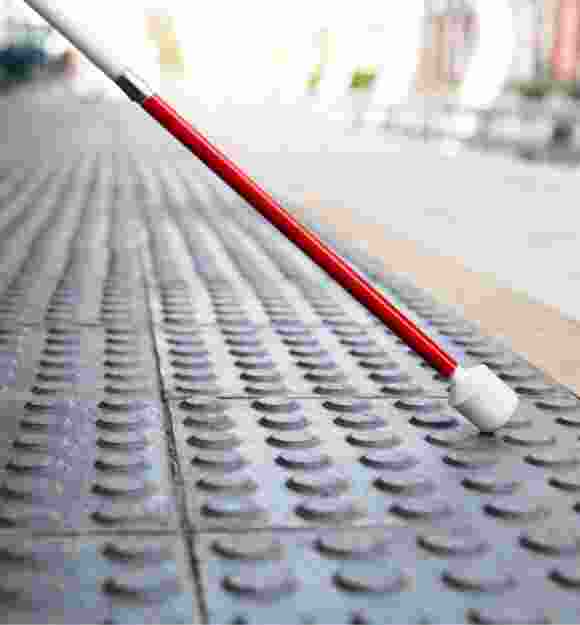 Your experience of the NDIS is unique to your story and what you hope to achieve.
Whether you want to increase your independence, get more involved in your community, improve daily living skills or enhance your general health and wellbeing, the NDIS—and our guidance around getting the most out of it—can make your goals a reality.
Before you participate in the NDIS, you're encouraged to think about your life at the moment, and the life you'd like to lead. This will help inform your NDIS plan. With support from Guide Dogs and assistance from your NDIS Planner, you can choose the right services for your unique circumstances and goals.
How can Guide Dogs help?
Our expertise can support you to get the best out of the NDIS.
Guide Dogs is a registered NDIS provider. We have vast experience and expertise in working with the NDIS to achieve the best outcomes for people just like you.
We're here to support you through every step of the NDIS. Whether you're trying to work out the right services for you, preparing for your first NDIS meeting, or simply have some questions, our experts are here to support you in any way you need.
The NDIS is designed to be all about you, so no individual plan will be the same.
We can guide you towards your best result with the NDIS by assisting you to:
Understand the NDIS and your Plan
Provide tools to help you prepare for the NDIS
Identify goals the NDIS will consider to be funded
Provide links with other services to help you maintain your independence
Support you to achieve your life goals
Complete assessments for your needs
Prescribe aids and equipment for use in your home, community, and workplace.
Who is eligible for the NDIS?
To be eligible for the NDIS, you must meet several criteria.
The eligibility criteria can be found on the eligibility checklist page of the NDIS website.
Regardless of whether you are eligible for NDIS funding or not, we work hard to offer all people with low vision or blindness access to our services. Be assured, we will always provide support regardless of your eligibility for funding.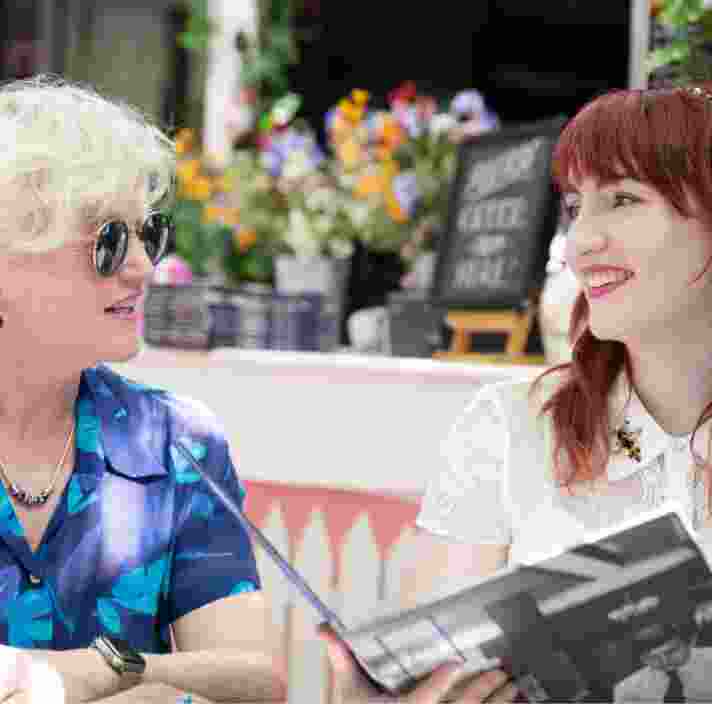 Why you should apply for the NDIS
By participating in the NDIS, you can support yourself while better supporting others too.
We encourage every person who is eligible to obtain NDIS funding.
When more people receive funding support through the NDIS, Guide Dogs can use more of the funds we raise in the community to support people who are not eligible for the scheme.
Our services are available to all people with low vision or blindness, regardless of whether or not you are supported by the NDIS.
For more information, or to start a conversation about how the NDIS might work for you, contact Guide Dogs in your local area.
Enquire about this service
Submit an enquiry