The SDSS.
Department of Education and Special Disability Support in Schools
Our school outreach program is supported by the Queensland Government through the Department of Education and Special Disability Support in Schools (SDSS).
Learning practical skills to support them at school
Increasing confidence and independence in the classroom
Navigating their school grounds safely and efficiently
Developing social skills and relationships with peers
Creating new friendships
Performing everyday tasks that enhance learning capabilities
Feeling included in new activities and environments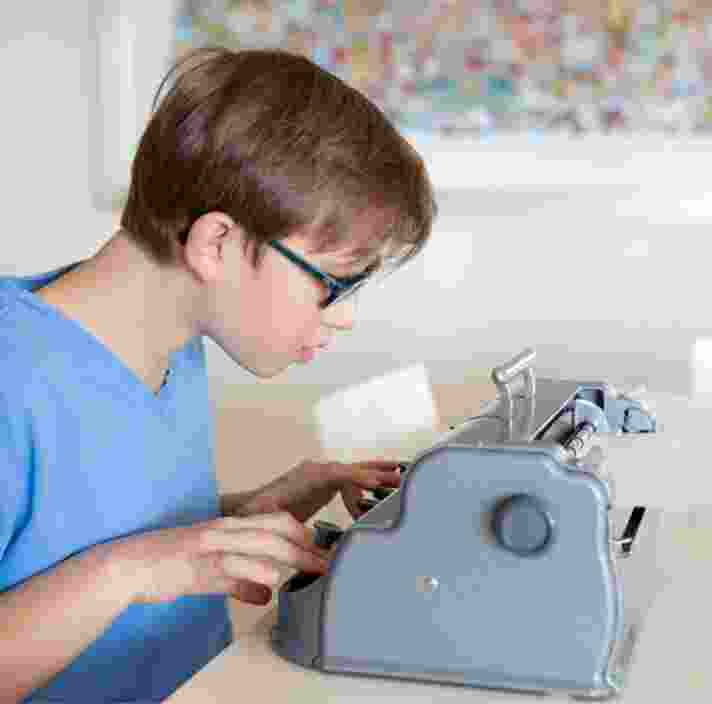 Webinars
Supporting Students with Low Vision and Blindness
If you are a teacher, teacher assistant or school administration staff member and work with a student with low vision or blindness, then this webinar series will be helpful to you.
In this three-part series we talk you through practical adjustments that can be made to the school environment to make it more accessible and welcoming.
This three-part webinar series includes, but is not limited to:
Webinar 1:
What vision impairment is
Low vision vs. blindness
Common eye conditions and the implications for mobility, daily living, and social aspects for students.
Webinar 2:
Adjustments for students in the classroom

Assisting a person with low vision
Sport and Physical Education
Webinar 3:
Adjustments for students in the school environment and accessibility to information
Environmental adjustments in the playground
Accessibility tools for students with low vision and blindness
Funding options
Receive SDSS funding.
To receive SDSS funding, students need to have obtained a completed School Request for Support form (SRSF).
If you would like to refer a student from your school, you will need to complete a referral form which you can download here.
If you are the parent of carer of an eligible student, you can apply for a service or contact our helpful team on 3500 9060 or at clients@guidedogsqld.com.au.
Request a service
Enquire about the SDSS