What are leisure and lifestyle services?
Support to connect with new people in your community.
Everyone connects in different ways. One thing's for sure though, we can all enjoy the experience of meeting new people who have similar stories or experiences to our own.
By finding and getting involved with different leisure and lifestyle activities in the community, based on your interests, what you're comfortable with, and where you live, you can explore the world and connect with new people.
At Guide Dogs we can support you to access activities through:
Working with you to develop strategies so you can independently access activities in the community
Identifying techniques or Assistive Technology to increase your independence in performing the activity
Guide Dogs social and activity groups
What programs and activities are currently available?
The four classes currently available.
These four very different classes offer you the chance to either try something new, build on existing abilities or develop skills that make you feel safer in your community.
Self-Defence
Clay Making
Yoga
Cooking
The Self-defence Program
Feel safer out in your community.
Navigating in familiar and unfamiliar areas with vision loss may sometimes feel daunting. The self-defence program is aimed at teaching you basic defensive moves that can increase your confidence when you are outside your home.
The benefits:
Aside from learning basic self-defence manoeuvres, the class also has more physical and mental benefits including:
Improved body awareness
Increased balance and stability
Increased positive mental health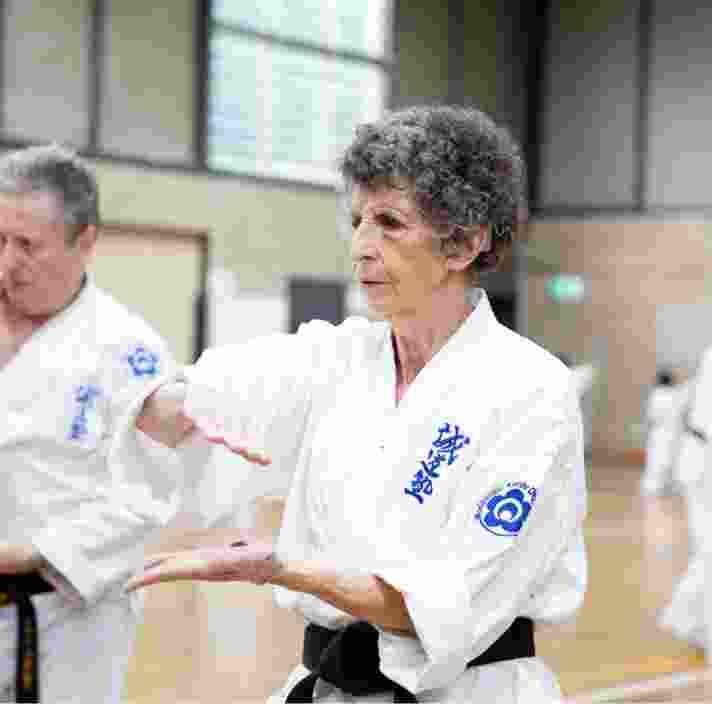 "It's really good for the blind community to use different parts of our body and mind. We can get used to a routine, use computers at home, navigate our environments and this is different."
The Clay Program
Express yourself with creativity.
Explore your creative side in a supportive and relaxed environment. Clay work is extremely tactile and allows you to use visual memory and self-expression to create beautiful pieces of art.
The benefits:
The clay program is structured to cater for people of all abilities and includes a range of physical, social and mental benefits. These include:
Promoting dexterity and improving fine and gross motor skills
Encouraging positive mental health
Creating ornamental and practical pieces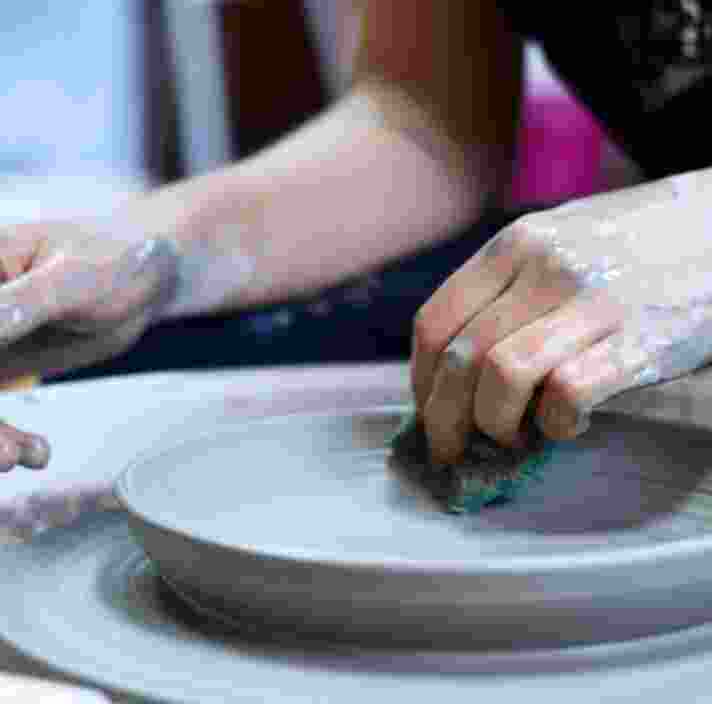 The Yoga Program
Stretch out of your comfort zone… and into mindfulness.
In the hustle and bustle of everyday life, it can be difficult to find time to slow down and carve out time for yourself. The yoga program is designed to give you an outlet where you can take the time to relax, refresh and refocus.
The benefits:
Yoga is known to have a variety of benefits – both physical and mental. Some of these benefits include:
Increased flexibility
Increased muscle strength and tone
Assists in building core strength to help reduce the likelihood of falls
Improved respiration, energy and vitality
Assists in maintaining a balance metabolism
Aids in weight reduction
Reduces stress and tension
Eases back pain, headaches and other physical discomfort
Beneficial for cardio and circulatory health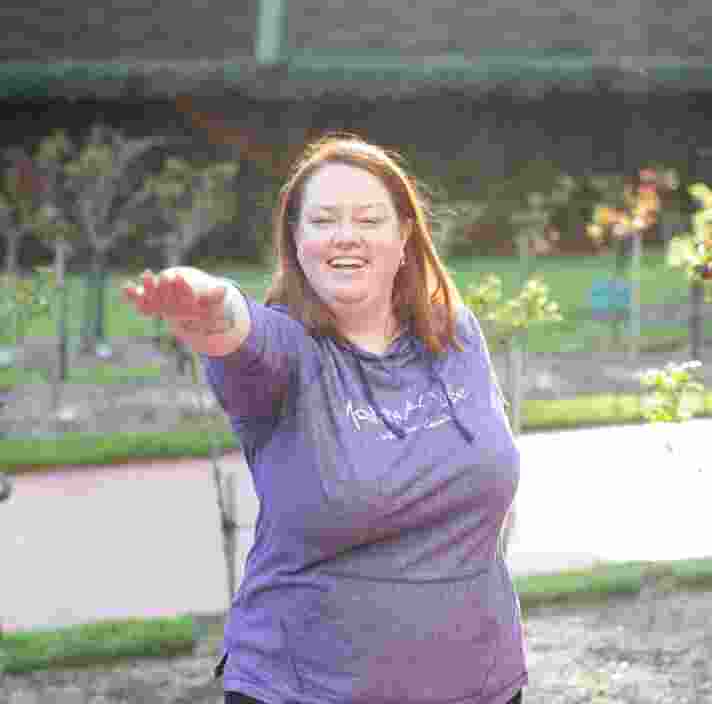 The Cooking Program
Challenge yourself in the kitchen.
Have you always wanted to be a whiz in the kitchen? Or perhaps you would like to adapt the skills you already have to suit your changing vision?
The cooking program is suitable for everyone and helps you to develop the skills to cook confidently in your own kitchen and home.
The benefits:
Not only will you learn how to cook a selection of mouth-watering meals from risotto to pizza to decadent desserts, you'll also reap a variety of other benefits.
Exposure to adaptive technologies
Positive social interactions
Building new skills or building on current skills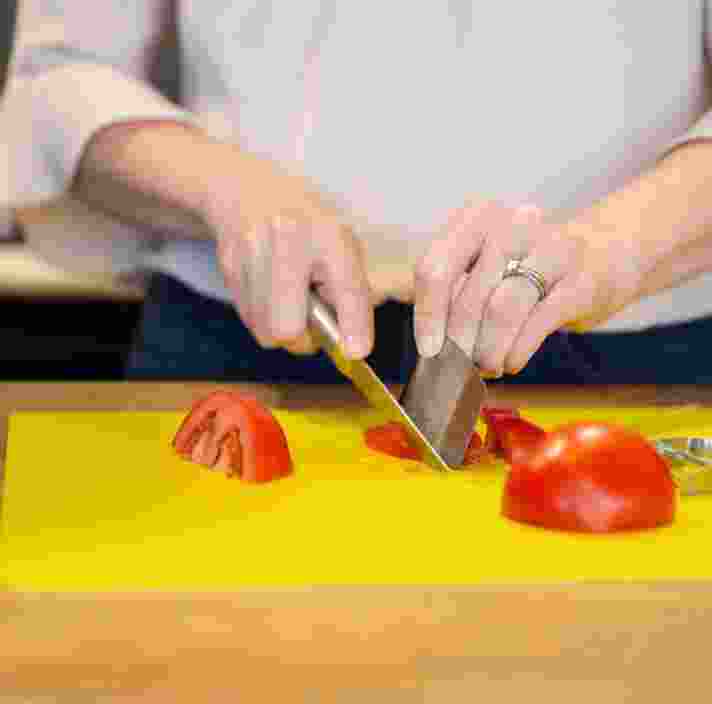 "I don't feel helpless anymore. I used to think that I couldn't do it, but now I know that even if I can't, I can just learn how."
Accessing leisure and lifestyle programs
The leisure and lifestyle programs take place over either a four or eight week block with one class per week.
There are multiple blocks running throughout the year, depending on application numbers, so make sure to contact our team and find a block that works best for you.
Our team will also be able to provide you with an indicative NDIS cost for each program.
If you do not have an NDIS plan but would like to apply for the program, please still contact our team and they will be able to talk through your options with you.
Please contact our team on (07) 3500 9060 or email pathways@guidedogsqld.com.au
Together, we can empower you to live the life you want to.
Access other services:
Looking for something else? All our services can be accessed on their own or in conjunction with more of our programs.