On-site Corporate Volunteering
There are a number of Corporate Volunteering opportunities at Guide Dogs Queensland.
A full or half day volunteering on-site at Guide Dogs Queensland's Nursery and Training Centre at Bald Hills. One of the most popular activities is the "Collection Dog Challenge" which involves the re-painting and cleaning of our collection dogs. The iconic collection dogs raise a significant portion of our fundraising each year, and corporate teams can challenge each other for the most dogs cleaned and re-painted.
Behind-the-scenes tour of the Guide Dogs campus.
Opportunity to meet Guide Dogs-in-training.
A light lunch provided. Bring a picnic blanket and enjoy the beautiful grounds at Guide Dogs for a team-bonding lunch.
All participants receive a SupPAWter Pack to take home.
This opportunity is reserved for our corporate supporters. If you are interested, please get in touch to find out how you can become a corporate supporter.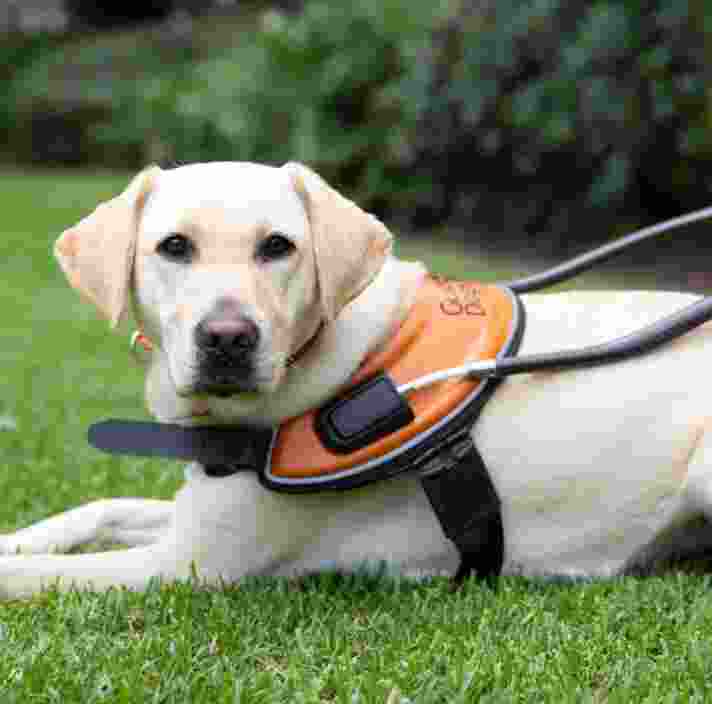 Skilled Corporate Volunteering
On occasion we require skilled volunteers to donate their time and expertise to alleviate costs and ensure we allocate funds to our programs and services.
Stayed tuned for the Skilled Corporate Volunteer opportunities available in 2021.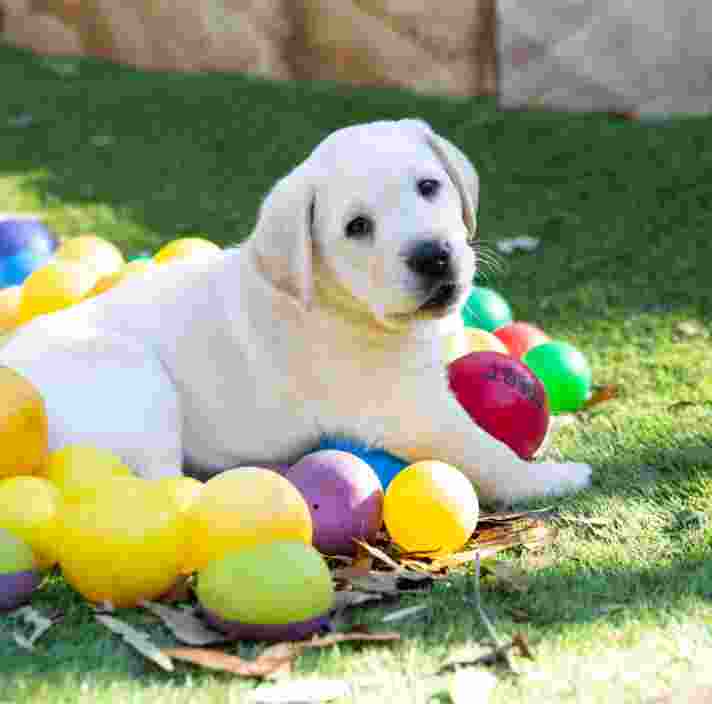 Team Building Day / Corporate Team Day
We have a unique ability to create a bespoke team building day utilizing our nursery and training centre, and leveraging our programs and services offered on-site.
Taking part in these activities can give you a sense of empathy, not only for those living with vision loss but also an understating of the need for empathy and inclusion in our society. It is also a great educational activity to teach you how to engage with a member of the community who has vision loss and the correct way to interact with Guide Dogs.
For an agreed donation amount, we can offer the following opportunities:
Blind folded activity led by one of our Occupational Therapists, for example a guided tour of the obstacle course
Blind folded cooking class
A demonstration of a Guide Dog training activity conducted by one of our Guide Dog Instructors
The Deloitte Foundation
Corporate Volunteers are an essential part of the Guide Dogs community and we would not be able to operate without them.
The Deloitte Foundation have been involved in corporate volunteering since 2017, as well as contributing to the national workplace giving program. Madi from Deloitte has recently been a part of a corporate volunteering day, taking part in the Collection dog challenge.
" As part of Impact Day 2020, a team of 10 from the Deloitte Brisbane office volunteered at the Guide Dogs campus at Bald Hill. It was a great day and I know the entire team thoroughly enjoyed it especially getting to cuddle the puppies".
Contact our Corporate Partnerships Advisor
Our Corporate Partnerships Advisor, Victoria is on hand to discuss partnering with Guide Dogs Queensland.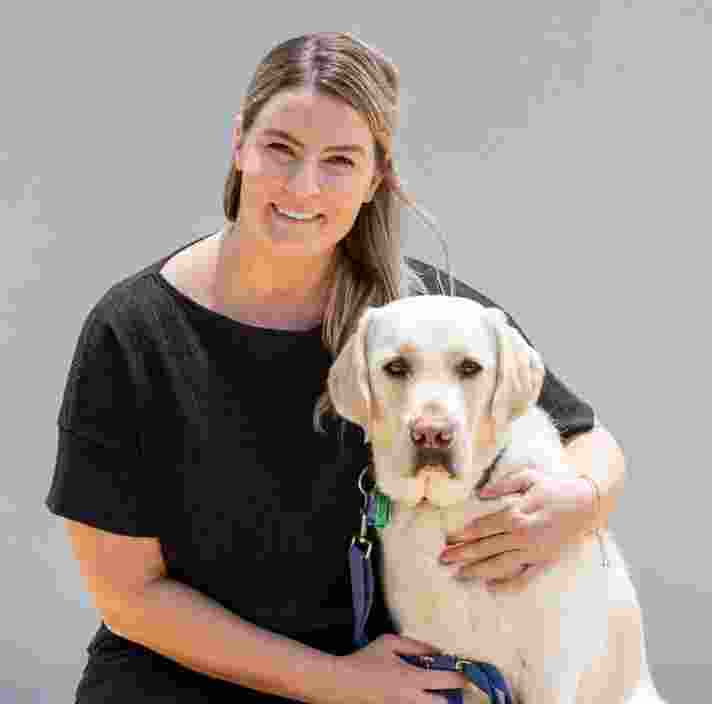 "Every partnership is a new opportunity for us to make a difference. I look forward to discussing how we can impact the lives of fellow Queenslanders together. — Victoria, Corporate Partnerships Manager"
Make an enquiry
Get your team involved in corporate volunteering
Corporate volunteering is a great way to build team bonds while supporting the community.