Getting a fur-ever friend
We need loving forever homes for the dogs that are not quite suited to the demanding role of a Guide Dog.
A dog may be made available for adoption because they have not passed certain training tests. Every dog is valued and ultimately, finds its place in the world.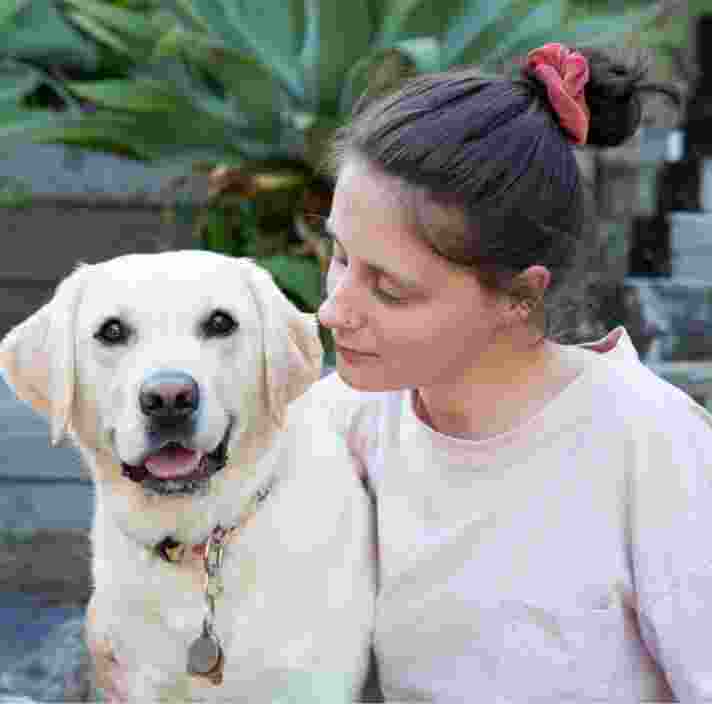 How can you help?
If you're looking for a new addition to your family, you might like to consider rehoming a retired or reclassified dog.
By rehoming a dog, you would be giving them a safe and loving home while gaining a new family member of your own. These special dogs love spending time with people and make great companions.
Once you've expressed your interest, we'll get in touch if we think we've found a dog that will be the paw-fect fit for you.
We receive many expressions of interest and it's important that we choose families that will complement our dog's personalities. Due to the success of our Guide Dogs and those who pursue alternate career paths, we have a limited number of dogs available in our rehoming program.
We consider every match a success because we know that they're going on to their loving forever homes.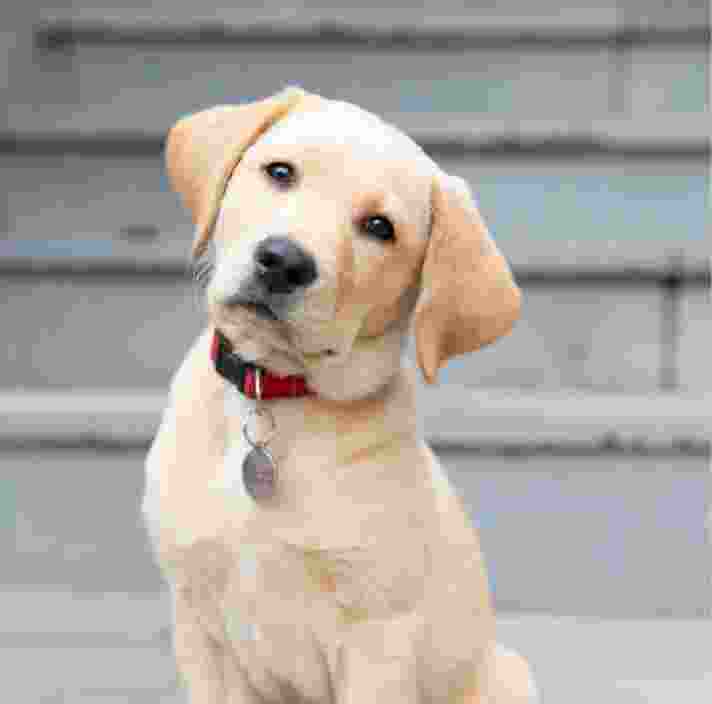 Joan and Neil's story
'Lennox' came to us from Guide Dogs and is now part of our family.
He fits right in and it has really meant a lot to us to be able to give him a loving home.
Joan and Neil – Guide Dogs supporters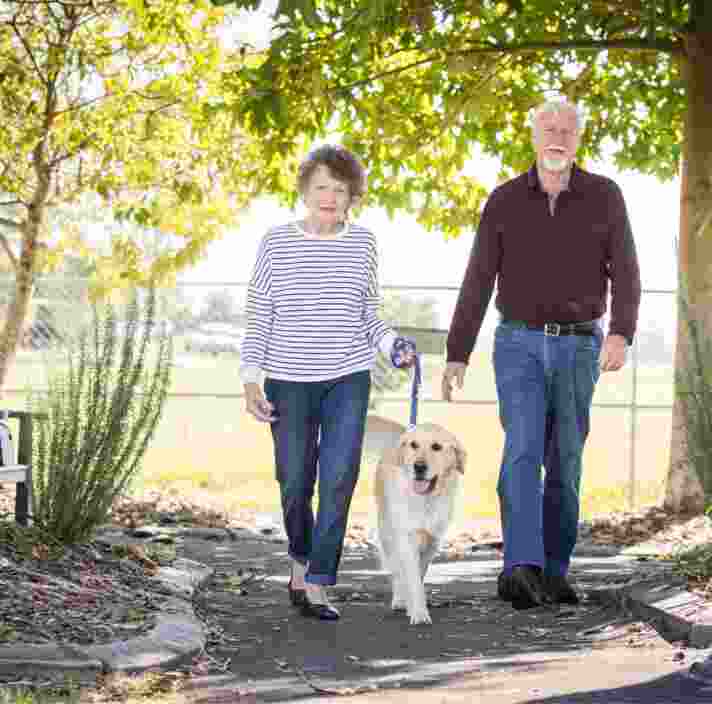 What should you consider?
If you're interested in opening your home to a furry new family member, there are some important things to consider.
You must live within 90 minutes of our Bald Hills site.

We pride ourselves on maintaining a relationship with the families who rehome one of our dogs. Due to this, we ask that people interested in rehoming a guide dog please live within 90 minutes of the Guide Dogs Nursery and Training Centre at Bald Hills.

You are not guaranteed to find your paw-fect match.

As many of our dogs are successful in the guide dog program, there is only a small number available for rehoming. For this reason, we encourage families to continue looking for their perfect canine friend elsewhere as well.

These dogs have been specially trained.

Your dog will be used to spending time around people. They will likely want to spend most of their time by your side.

They need to be welcome in your home.

Your dog will have spent its life as an indoor dog, so you need to be willing to allow it to live and sleep inside your home.

Your dog will come with ongoing costs.

Once the dog has become part of your family, they are your financial responsibility as with any other pet.

Rehoming fee.

There is a rehoming fee of $2,500.
Some dogs have different career paths.
Whether it be due to a difference in temperament or even a lack of interest in their training, some dogs end up moving into a different job – and that's ok!
While many dogs can be reclassified and move into new careers, others are best suited to being rehomed as a family pet. We're always sad to see them go, but we love seeing them settle in with their new families!
From time to time we also have retired Guide Dogs looking for a new home to enjoy their golden years. These dogs also make excellent companions for those looking for a new best friend or family member.
How can I find out more?
Owning a dog can be an incredibly rewarding experience but it comes with many responsibilities.
Please consider all aspects of our dog ownership expectations before submitting your application.
Our simple application process helps us and you determine whether you're the paw-fect fit for rehoming a reclassified dog.